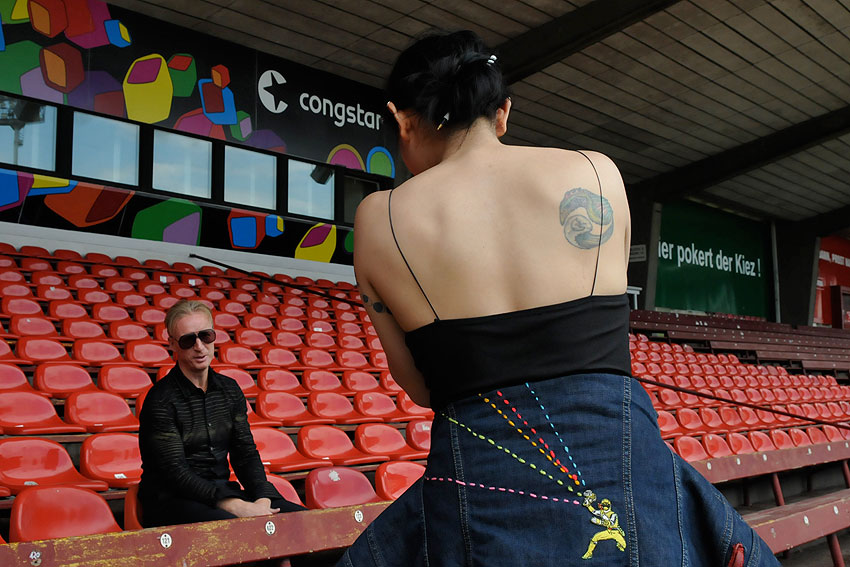 Met a friends friend Lauren Devain and wound up going to hamburg, Germany to debut DJ Hell's new release. he had this cool mask that was 3 meters tall and then projected a video of his face on it. very cool stuff. I was able to use my japanese Shibari skills to secure the mask which was really funny.
Photo by Helmut Lutsch -
The mask was made by
Dipl. Ing. Helmut M. Lutsch It was their first time to see if it worked and it was amazing how they made it. First from a scan of DJ Hells face and then created a model in 3 layers and them put it together. Extrememly talented model maker.
atelier4-modellbau
http://www.a4-modellbau.de/