Message from Becky Yee
The 3P phenomenon is spreading throughout the world. The art exhibition appeared on some television shows in America and Europe so if anyone has the time. Check out the link and you can see the interview with mari, becky and pai!!
http://www.accesseonline.com/mondomoda/index.php
go to the party time, fashion photographers collaborate etc. etc.
speaking of 3P...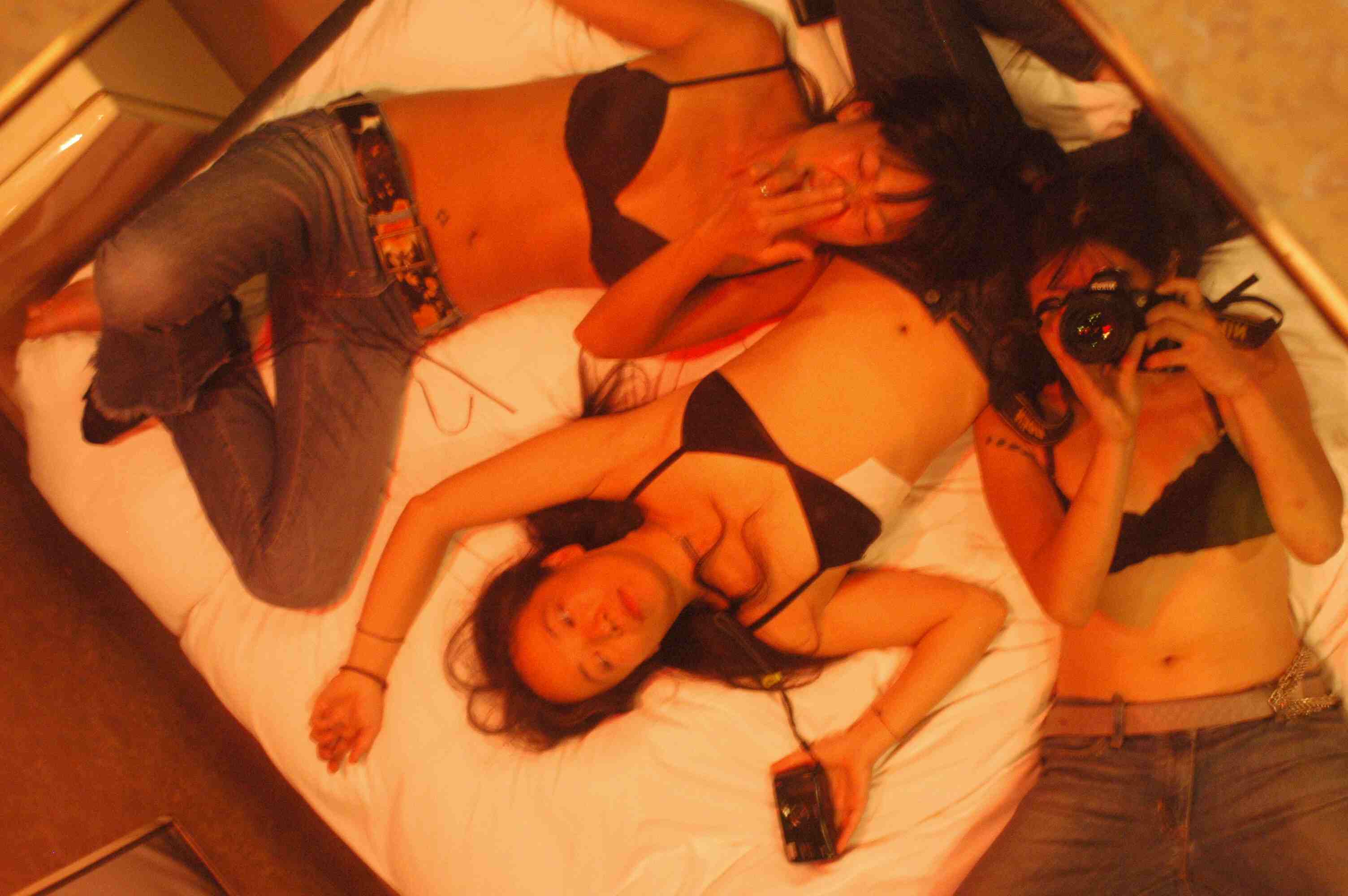 I think the combined power of the three of us is something really special.
Ms. Mari, soon to be Mrs. Mari is in England her work appears in Dazed and confused (England) magazine, Pai shot the last two Edwin jeans campaigns, Becky has won the PDN 2005 photo annual for a men's fashion catalog she shot last year. We hope to do another project this summer. I hope to do another collaboration of Hiroshi Homma meets 3P. were all 4 of us get in a car and drive cross country in America. Looking for sponsors now so if anyone has any great ideas. please email us.